Welcome to Florida Medical Licensing Services
A family owned, "hands on", firm with over 25 years of experience and thousands of Physicians licensed.  Our goal is to make this process easy, effortless and very "Physician friendly". Simply send us your CV and let us license you!
Want to know what we will do for you?
Check out our Services page!
Specializing in the Licensing of Physicians to the State of Florida
Our goal here at Florida Med is simple, to make this process as Physician friendly as possible. In the spirit of making this process simple and Physician friendly, simply send us your CV by clicking on the "Get Started Now" button below.
Thousands of Physicians Licensed
(since 1994)
Former Florida Board of Medicine Analysts on Staff
Office located just 3.6 miles from the Florida Medical Board (see Google Maps)
Daily visits to the Florida Board on behalf of our many clients.
As a former Application Analyst and Processor for the Florida Board of Medicine, I, Michele Bertoldi, know this process like the back of my hand. My knowledge, expertise and nearly 15 years of experience are second to none when it comes to Florida Licensure. Since 2003 The Florida Board of Medicine handed out over $3,000,000 in fines to incoming Physicians who made mistakes on their application for licensure. With our "hands on" approach and years of experience, not only will you avoid the mistakes that cause these fines, you will also obtain a license in the shortest possible time.
Fill out the form below and send us your CV.
Follow up with us at 850-942-0080 to verify we received everything.
Once we have received your information, we will get started immediately.
Florida Med will take a complicated, frustrating, time consuming 6-12 month process and turn it into a quick, easy, almost effortless 2-3 month process.
If you are like most of our clients, your peace of mind is invaluable to you and your time is literally worth 100s of $ per hour. There's no need to waste any of your valuable time trying to tackle this process in your spare time when you can just hire us to handle it for you.
That why we saying hiring us is a "Win Win".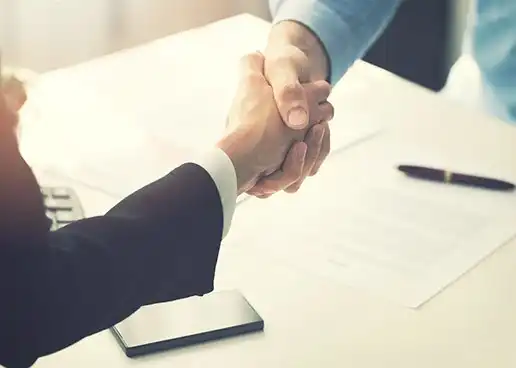 As a busy Physician, your time and spare time are VERY valuable and precious. The hours, days, weeks and months of time, work and paperwork that we will save you is the primary reason why most of your colleagues hire us to help them with this process.
With our resources, experience and expertise in this process, we'll have you licensed MUCH, MUCH faster than if you were handling this process on your own. Quite frankly, there is no way you can complete this process for yourself as fast as we can complete it for you.
A Word From Our Happy Clients
"I've had the pleasure of working with Mr. Bertoldi and his firm, Florida Med, since 1994. I've seen, first hand, the value and quality of service Florida Med offers to its clients and it's VERY impressive, especially compared to Physicians who handle this process on their own and/or those who hire a different firm to help them with this process. With that, I STRONGLY recommend Florida Med to EVERY Physician considering licensure in Florida."
"I sent FL Med my CV, less than two months later I had my license. Barely lifted a finger quite frankly. This service is a MUST for every Physician seeking FL licensure, no matter what your circumstances are. A colleague of mine hired another firm because they charged less money. He thought he was getting a good deal. 8 months later, he still had no license and was getting absolutely nowhere with this other firm. I told him about Florida Med. He contacted them, paid their fee and was licensed a month later. If you're reading this testimonial, trust me, there is no need to hesitate. Send FL Med your CV now. You won't regret it."
"Thank you for your tenacious & tireless efforts on my behalf in getting my Florida license. The daunting task of collecting all the necessary information & communicating with the Board from a long distance (Ohio) appeared seemingly impossible until I found you. Kudos to Katie Bertoldi in particular; her frequent updates & e-mails were professional & reassuring. That was about as painless as it could be & worth twice what you charge."
"Dear Michele, Katie and the rest of the staff at Florida Med, I can't thank you and your team enough for your OUTSTANDING service. You've made a somewhat dreadful process a walk in the park. I will be recommending Florida Med whenever needed by my colleagues. THANK YOU, THANK YOU, THANK YOU and HAPPY HOLIDAYS!"
Want to know what we will do for you?
Check out our Services page!
"*" indicates required fields
Fill out the form, call, or email us today!
You will find our staff to be efficient, knowledgeable, professional and most importantly, hard working. Let us help you make this important step in your career an easy one! Call us today – you'll be glad you did!